How Much Screen Time Should Kids Get?
How Much Screen Time Should Kids Get?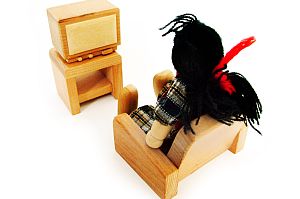 In life, it's nearly always possible to have too much of a good thing, and moderation is usually the right common-sense prescription (no matter what the advertisers say). Screen time is no exception. But how much is too much? That's the question many parents are asking…
There's no doubt that a little bit of time watching TV, working on a computer, playing video games or using a tablet or smartphone can be useful. However, it's also become increasingly clear that long, uninterrupted periods of screen time can cause real problems. This can be a result of the screen-watching activity itself as well as what's NOT happening while an individual is focused on the screen. While there's growing evidence that both adults and children are at risk, the rest of this article will focus on kids and what their parents need to know.
Most young children aren't very good at moderating their behavior or setting their own limits. This means that it's ultimately an adult's responsibility to do it for them until they can exercise their own good judgment. And this is true EVEN THOUGH IT TAKES TIME AND EFFORT FROM THE ADULT AND IS OFTEN INCONVENIENT. As tempting as it may be to use devices with screens as electronic "babysitters" to free up your own time, being a parent or caregiver means keeping the child's needs in mind, too.
Following is a brief summary of the most-widely circulated guidelines for children's screen time (entertainment-oriented use of electronics), based on recommendations made by the American Academy of Pediatrics.
Under 2 years—No screen time
2–5 years—One hour of preschool TV, but no computer time
5–8 years—One hour
Over 8 years—Two hours
The first couple of years are particularly critical for a child. This is the time when a baby's brain goes through the most rapid growth and development. Children need to explore and to engage with their broader environment. When these opportunities are limited or "crowded out" in