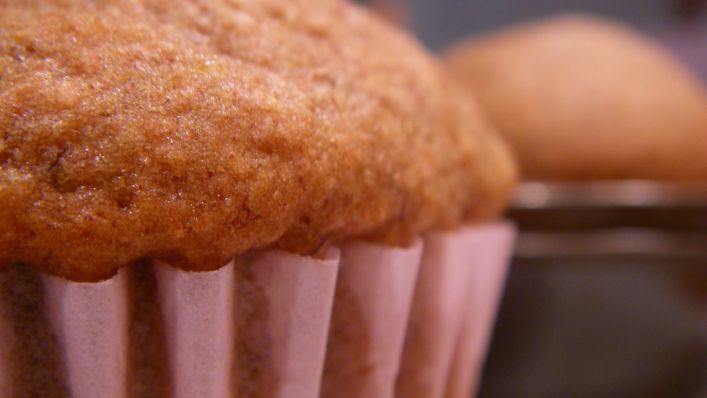 Here's a Healthy Muffin Recipe for Back to School!
Whole Wheat Honey Banana Muffins
Ingredients
3 1⁄2 cups whole wheat flour
2 teaspoons baking soda
1 teaspoon salt
2 tablespoons wheat germ (optional)
2⁄3 cup olive oil or 2⁄3 cup canola oil
1 cup honey
4 eggs
2 cups mashed ripe bananas
1⁄2 cup hot water
Instructions
Stir together dry ingredients.
Beat oil and honey together; add eggs and beat well.
Add bananas and beat to combine.
Add dry ingredients to wet, alternating with hot water; mix well after each addition.
Spoon batter into 24 greased muffin cups; bake at 325 degrees for 15 minutes, or until muffins are golden brown and test done.
Remove from oven and cool on rack.
Notes
Today's recipe is from A Messy Cook and is shared from the following website: http://www.geniuskitchen.com/recipe/whole-wheat-honey-banana-muffins-115432
http://chiroaddict.com/heres-a-healthy-muffin-recipe-for-back-to-school/